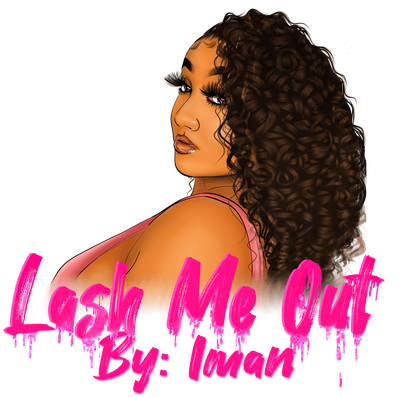 WHO is behind LASH ME OUT?

LASH ME OUT was created by me, IMAN.
A woman with a passion for lashes.
I believe lashes bring a certain type of confidence out of a woman and to be able to contribute to that confidence and provide lash services, is an honor.

WHAT does LASH ME OUT provide?

LASH ME OUT provides lash extension and lash strip services.

WHERE is LASH ME OUT located?

LASH ME OUT is Seattle & Auburn, WA based.
Travel options are available with a small fee for lash extension services.
Lash strip orders can be shipped locally & internationally.

WHY choose LASH ME OUT?

I am aware of the many lash businesses/suppliers. In fact, I even support other lash businesses.
The truth is this: You may find a lash business with cheaper prices and that is more convenient. I encourage you to support all small businesses.
However, LASH ME OUT is more than just a pair or set of lashes. It is a lifestyle. It is one of my many passions. Every detail in my business - from my business cards to lash brushes, cases, packaging, and boxes is no coincidence. I want to honor the women who support my business. I provide the same service I require.

It's not just about the lashes, it's about the woman wearing the lashes.